Christmas & Holiday Services
by
Christmas Lighting Colorado
Lighting Up Your Holidays
Denver Christmas Lights & Christmas Light Installation
Christmas Lighting Colorado offers Denver Christmas lights services such as Christmas Light Installation, Christmas light rentals, light hanging, decoration setup, and holiday display creation from our professional lighting installers. We've been lighting up the holidays for Denver residents and businesses for nearly 10 years. Let us bring some holiday cheer to your home or business. Reach out today for a free quote. Christmas Light Installation Aspen
Aspen Holiday Decorations Aurora
Aurora Christmas Light Installation & Holiday Decoration Boulder
Boulder Christmas Light Installation & Holiday Decoration Colorado Springs
Colorado Springs Christmas Lighting & Holiday Services Denver
Denver Holiday Decorations Lakewood
Lakewood Christmas Light Installation & Holiday Decoration Littleton
Littleton Holiday Decorations & Lighting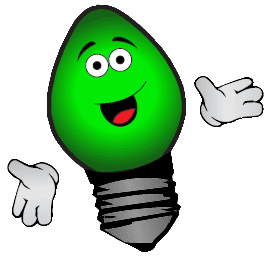 Christmas Light Installation & Holiday Decorations Setup
Professional Lighting Installation and Custom Displays for Colorado
Christmas Lighting Colorado is focused on providing the best holiday decorations service and Christmas light installation to our residential and commercial clients. With our custom design and Christmas light installation of high-quality Christmas lights and holiday lighting displays to best honor your home or business, you can be a beacon in the community. By using the highest quality, longest lasting commercially available product, installed professionally and safely, to give your home the warm holiday feel you remember as a child. We can build custom Christmas light & holiday displays designed to perfectly fit your home or business. Available in classic style, to contemporary, and extravagant displays, with any color or combination of colors you choose. Fast, efficient & safe lighting services make your Christmas lighting quick and easy this holiday season; one call and your lights are up – giving you more time to spend with family and friends.
Holiday Decorations & Custom Display Creation
If you're looking for a professional installation of Holiday Decorations or a custom display creation for your Christmas lights, then call Christmas Lighting Colorado today. It's our privilege to work with the residents and businesses of Denver Colorado for their holiday display needs. Whether you want to be simple, contemporary, or the Griswold's, we can help you be the beacon you want. Our lighting services have affordable options for homes and buildings of all sizes. Our team is polite, professional, and hardworking. Whether you're in Cherry Creek, Downtown Denver, or many of Denver's suburbs, we're here to help. Get a free quote by email or phone today.
Christmas Light Hanging & Installation Services
Light up your holidays with Christmas lights and holiday decorations for the Denver area. We offer standard installation or custom services at our client requests. We can help with most homes and businesses to create a bright and festive display for any occasion. Our lighting contractors are polite, professional and hardworking to provide a top shelf service to the residential or commercial client in Denver Colorado.
I

Residential Christmas Lighting & Holiday Decoration

I

Commercial Christmas Light Installation & Holiday Display Setup

I

Christmas Light Installation

I

Holiday Decoration Setup

I

Custom Design & Installation
Our Services Area Include
We generally service the metro area of Denver, although depending on the job, we offer service throughout the State of Colorado. You can find some of our main service areas listed below and throughout the website.
Lighting Up Your Holidays
Christmas Lighting Colorado is known for being reliable, courteous, and professional-just ask our clients! Click the reviews links at the bottom of the page to read what they have to say about us.